Enhancements
August 03, 2021
Purchase Order Print Template
Objective : To provide Templates & configuration options to customize the PO Print documents generated.
Feature: The Purchase Order Print Template customization utility page can be reached through either of the ways listed below:
Navigate through the menu Settings –> Print Templates –> Purchase Order
Click on the Print Template Configuration icon in the Utility bar in the Purchase Order list page.
The page provides configuration options for various document print aspects. Find them demonstrated in the below video grabs.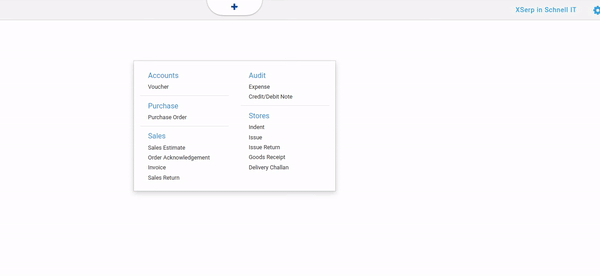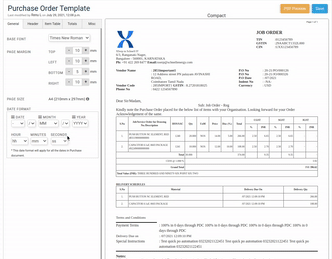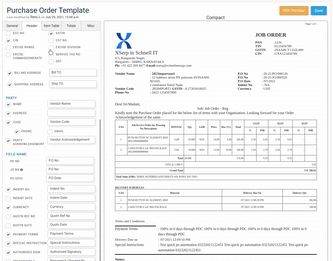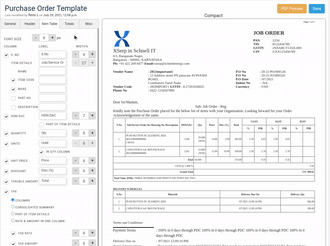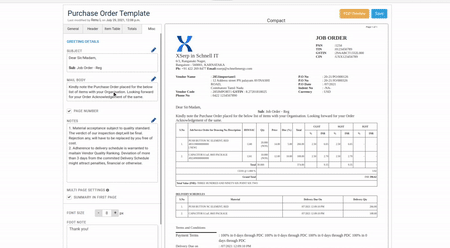 Limitation: Only one Template option, Compact, is available now. More templates like Simple & Elegant will be available later.
Other Changes
In Invoice Edit page, now a cache-based user preference to display field labels customized via Invoice Print Template Config utility is provided for.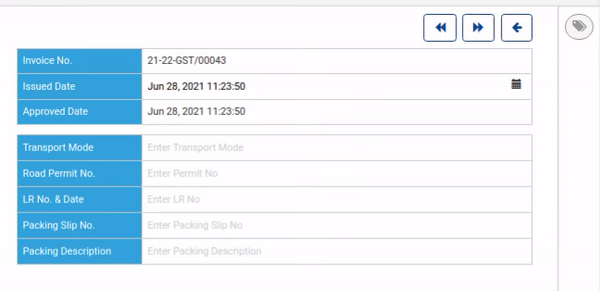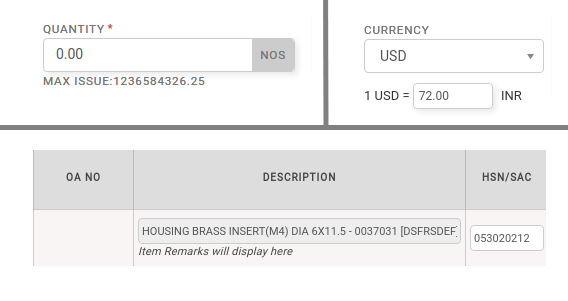 Element placements are optimized for better Usability in Invoice Edit page.
Max Issue guide is placed below the Quantity field in the Add Item section
Currency Conversion Rate capture is placed just below the currency field
Item level Remarks are now available below the Item Description
Bugs Fixed
No of Bugs Fixed: 14
Bug ID

Summary

Priority

Severity

Accounts
14227
[BILL SETTLEMENTS] Bill Settlement download as CSV file tool tip not correctly displayed
normal
Normal
Auditing
14233
[IAN] – Unable to return Party acknowledged note
major
High
Profiles
14417
[Material] – BOM costing exchange rate displayed for home currency
major
High
14400
[Material] – Records not displayed in bom costing popup
major
High
Reporting
14351
Tax Report: GST Number column required
major
High
14349
GSTR-1 Sales Report
major
High
Sales
14282
[SE] – PDf is not displayed in the pdf popup
major
High
14222
[OA] – Instead of Currency of selected party, home currency of the enterprice gets auto populated in add page
major
Normal
14298
Default label/template label toggle button is not displayed proper alignment in create invoice page compare on approved status in Invoice page
normal
Normal
14371
[Sales report] – Report is not generated
critical
High
Stores
14274
[GRN] – Note preview button is not displayed for GRN with pending status
major
High
14328
Materials Received and Materials Returned accepted qunatity has been summed up while profiling GRN agsinst JO
major
High
Universal
13436
Set Maximum Length of character for all the Text field [Data-collection]
normal
Normal