Enhancement
                                                                                                                                                                                                                                                                                                         Feb 13, 2020
UI Improvements
Objective : To enhance the general look & feel of the improving ease of access, navigation & viewing.
Feature : Changes related to UI are manifold.
Top-bar has been given a new look.

One can notice a new button at the center of the top-bar. This is a pull-down menu to provide short-cut to create any new item, say Voucher, Invoice, PO, etc from anywhere in the application.
The title of the page is also moved up to overlap the top-bar, providing additional space in the main area to render relevant data.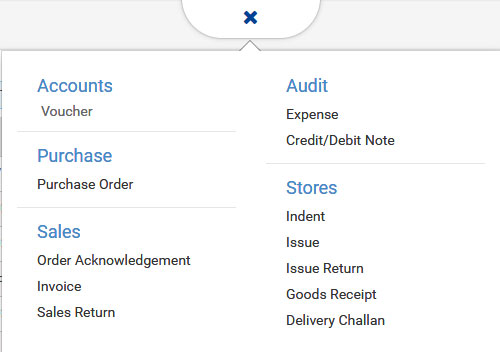 Listing Page look & feel has been improved.

Search criteria have been aesthetically presented. Filled criteria are presented as Info-bubbles, clicking on which they can be edited. The 'Quick Filter' section has been moved to the left corner of the table.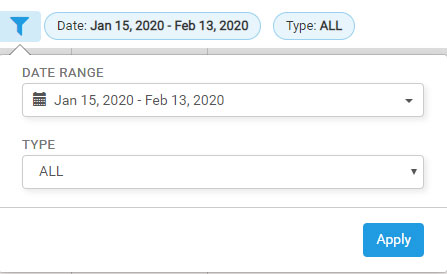 The listing table has been fitted within a page & only the table-contents are scrolled. The download button has been moved to the bottom of the table, as the listing is always completely visible now.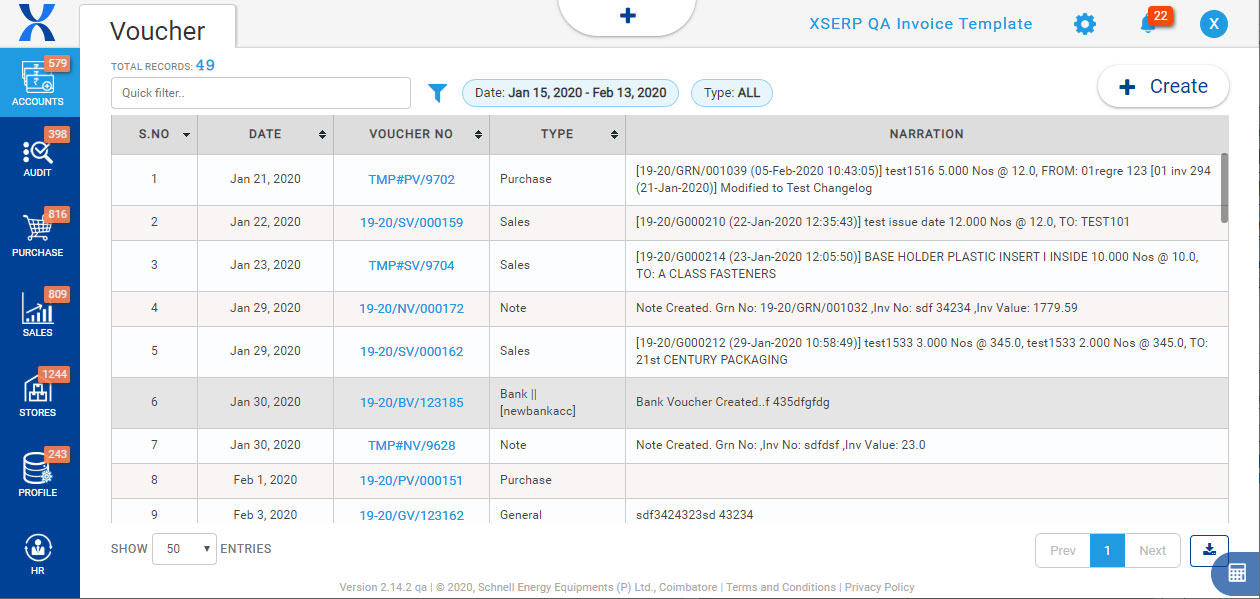 Change Log – Voucher
Objective : To provide a trace of changes made to any Voucher.
Feature : A history icon will be available in the top right section of the Voucher Edit page, next to the 'Prev', 'Next' buttons. Clicking on this button will pull-down a section displaying a list of Edit history.
Clicking on the history item shall expand to show the details of the changes made in the Edit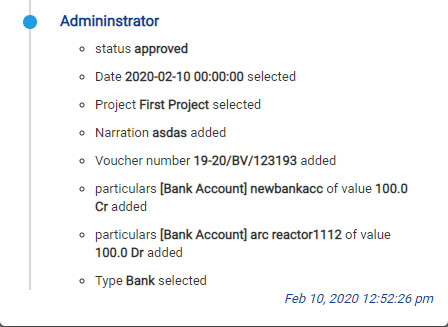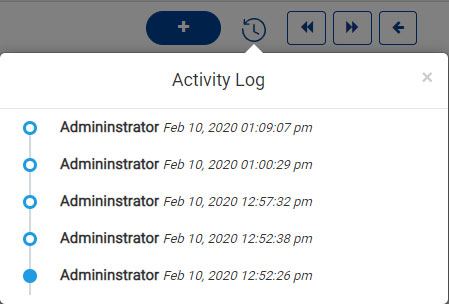 Limitation: This feature is available only for Vouchers created after this release.
HR module Changes

Pay-Structure Bulk Upload – Provision to Upload multiple Pay Structures in one go will be available in the Employee listing page, similar in functionality to the Upload utilities available in other Master profile sections.
Pay-Slip Bulk Download & Mailing – In Attendance page, provision has been made to select Employees & download/email their pay-slips in bulk.
The mail-sent status of each selected item will also be displayed in place.

Other Changes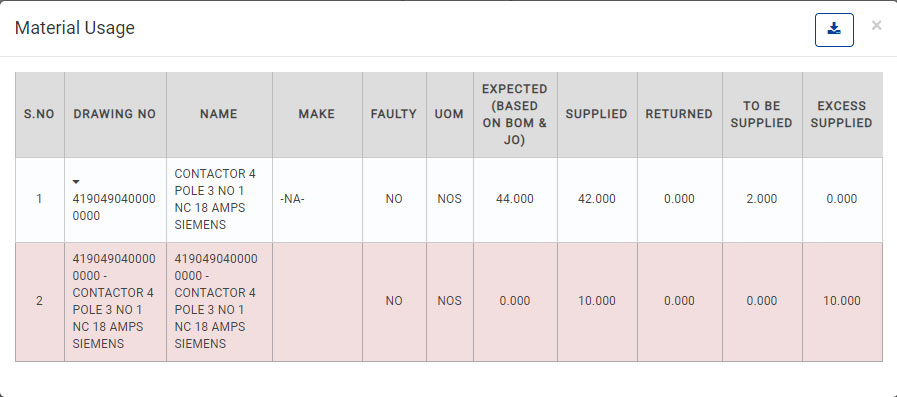 Material Usage Report improvement – Though Material returned quantity was accounted for while calculating the usage, it does not provide a clear picture of how much more to be supplied & how much item is pending with the Supplier in excess of what should have been supplied.

More clarity in Bank Reconciliation summary – Earlier representation of Bank Reconciliation summary was too ambiguous. Rectified to present information with more clarity.
Bugs Fixed
Total Bugs fixed: 7
| Bug ID | Summary | Priority | Criticality |
| --- | --- | --- | --- |
| 7678 | [BRS] Reconciliation summary is wrong | High | critical |
| 6319 | [PO] – Unable to save draft PO | High | critical |
| 7773 | [PO] – Unable to update or amend po | High | critical |
| 8010 | [Pay Structure] Should not allow duplicate description | High | major |
| 7130 | [PO] – In general po, approved supplier profile price is not displayed when Job order toggle is selected | High | major |
| 7685 | [Usage report] For BOM material expected qty displayed as 0 | High | major |
| 7955 | Issue raised notification is received when issue is updated | High | major |
| 7974 | Invoice approved notification is not displayed when Invoice is approveD | High | major |
| 8024 | Voucher pending count for approval is not updated when vouchers are approved | High | major |
| 4390 | PAyslip netvalue total displays wrong value | High | major |
| 7884 | [Mobile] User is not logout when password changed thru web application | High | major |
| 5452 | [Indent po] – Material is not displayed when count is updated | High | major |
| 6920 | Wrong unbilled total value gets displayed | Normal | major |
| 3113 | DC report should display PO code under REF column for Job work DC | Normal | major |
| 7910 | [DC] – Returnable tag is not displayed in the pdf | Normal | major |
| 4427 | Import employees with invalid date and blood group, no error message is displayed | Normal | normal |
| 3264 | In HR-> attendance page, when click on employee no , employee details should be viewed in next tab. | Normal | normal |
| 3143 | Issues when user logged in with only view access | Normal | minor |
| 4400 | In ledger page, mouse over on import button displays import vouchers, should be import trial balance | Low | minor |
Known Issues and Planned Changes that will be delivered in subsequent releases shall be found here.