Enhancement
                                                                                                                                                                                                                                                                                                            July 29, 2020
Multiple/Alternate Units of Measurement Representation
Objective : To provide profiling multiple Units of Measurement for Material Items to enable users to represent quantities in such different Units.
Feature :  This being an optional feature, it has to be configured in the Enterprise Profile.A new config flag named 'Multiple Units of Measurement' will be available in the Inventory Management section.
If an Enterprise has opted this feature, then it's Material Profile shall have a feature to profile more than one Unit of Measurement, which shall be useful in document level Quantity representation.

Alternate Units are captured along with a Scale Factor or Conversion Ratio, w.r.t the primary UoM.
Such Alternate Units profiled shall be available in various documents captured across the application, which includes Indent, PO/JO, GRN, Invoice, DC, Issue. This signifies the Unit in which a particular item is measured/gauged for a particular transaction/document. The Scale Factor captured during such profiling will automatically be applied to the relevant pricing & quantity data being populated for reference wherever applicable.
In places of document level consolidation like Invoicing, Goods delivered via DCs or Purchase Invoice for Goods received already via multiple GRNs, the Unit of Measurement will be decided at the consolidated Invoice level.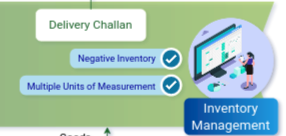 Limitation : These alternate Units are applicable & possible only for viewing & printing purposes at the document level. Wherever consolidated data is required, the quantity & price measurement will be based on the Primary Unit of Measurement only. This is made possible by always storing the information based on the Primary Unit or Measurement.
Delivery/Dispatch Schedule Profiling in Purchase Order
Objective : To provide for profiling item-wise Delivery/Dispatch schedule while placing a Purchase Order.
Feature : This is again an optional feature, hence available as Enterprise Level configuration.
If an Enterprise has opted for it, Purchase Order will have a provision to profile & track Delivery Schedules at the individual item level. Relevant features that will help achieve these are listed below


A column titled 'Delivery Due' in the Item Particulars table at the end, with future & Final Delivery Schedule details.
Delivery Schedule configuration shall be available, clicking the Delivery schedule Icon, available during mouse over on Item details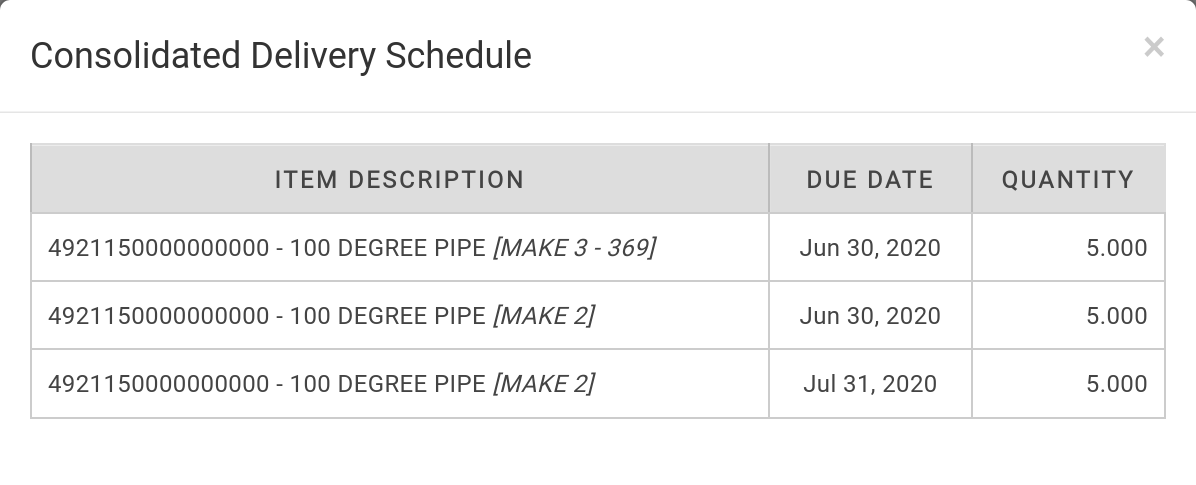 Consolidated Delivery Schedule can be viewed by clicking the consolidated Delivery Schedule icon in the Delivery Due column header.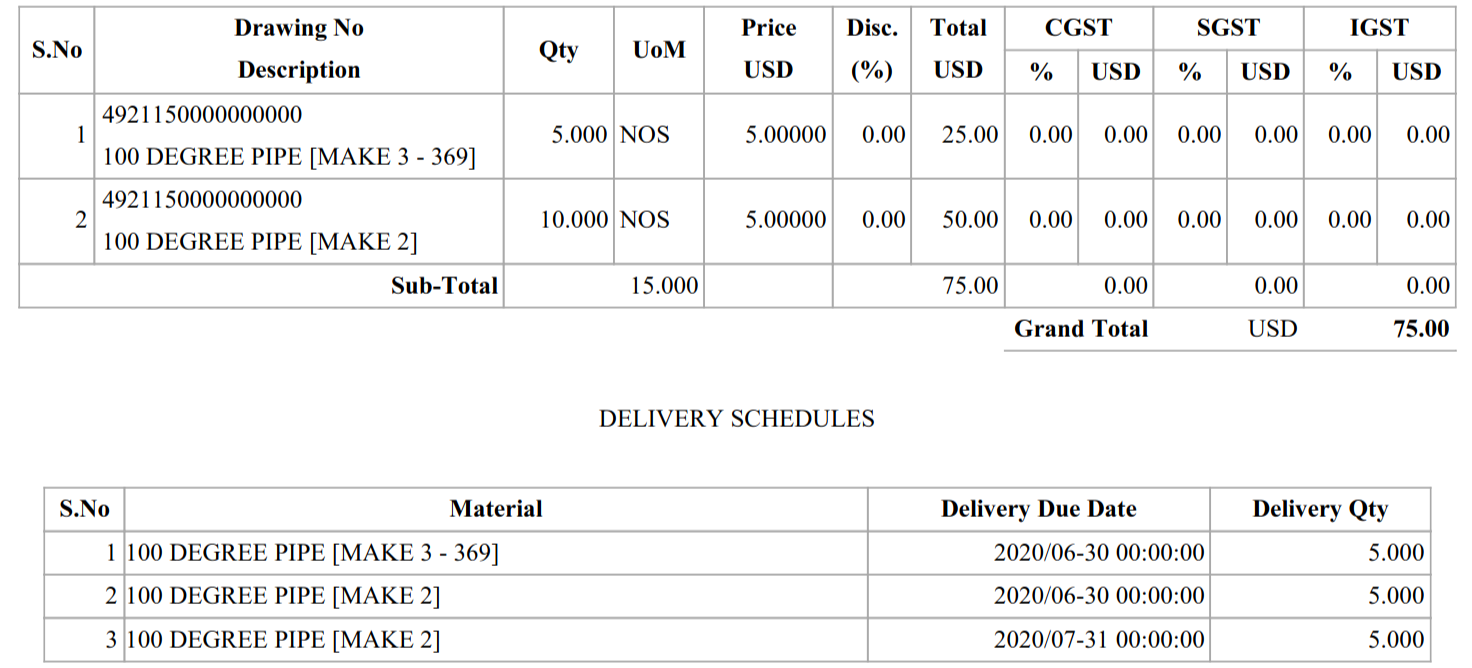 In print/PDF Delivery schedule will be printed below the Item Particulars.
In Purchase Dashboard Delivery status will now be tracked based on the Item-wise Delivery Schedules.
Limitation : These Delivery Schedules are yet to be reflected across various Purchase Reports that include PO Wise Reports, Material Wise Reports & Custom Purchase Reports.
Other Minor Changes
This release features quite a few minor & under-the-hood changes, which are listed below.
Purchase Order Item Particulars table has been rearranged to accommodate more data in a consolidated manner.

Select All/Deselect All option provided in the Indent-PO conversion page.
Internal Audit → Credit/Manual Note will not feature non-zero Items being promoted from GRN processing.
Material Price Profile table has been realigned to make them more readable.
Bugs Fixed
Total Bugs fixed: 6
Bug ID
Summary
Priority
Severity
Accounts
9770
[Voucher] Clean orphan voucher particulars which are formed while erasing enterprise data in older days
High
major
Purchase
9695
In PO edit page when click on prev and next icon in consolidated summary the prev PO materials are also displayed
High
major
9712
In Material wise report, PO due date for materials should display the material due date
High
major
9761
[PO Dashboard] Update the Delivery schedule process on Valid dashboard widgets
High
major
Reports
9674
PO Reports delivery date should be selected by considering delivery schedule's least delivery date by current date
High
major
Stores
9656
In indent po page supplier bucket displays profiled price without calculating scale ratio for material with alternate unit
High
major
Known Issues and Planned Changes that will be delivered in subsequent releases shall be found here.