Enhancement
                                                                                                                                                                                                                                                                                                           Nov 1, 2019
Configurable Invoice Templates
Objective: To provide Invoice print formats & configurations to choose the information that will form part of the Invoice print.
Feature: A new item named 'Invoice Template' is available under the modified profile menu.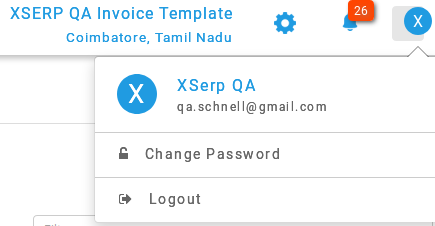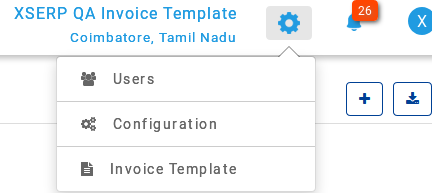 It will take the user to the Invoice Design & Config page, where one can choose between available Invoice Template options for the base design.
It has two sections: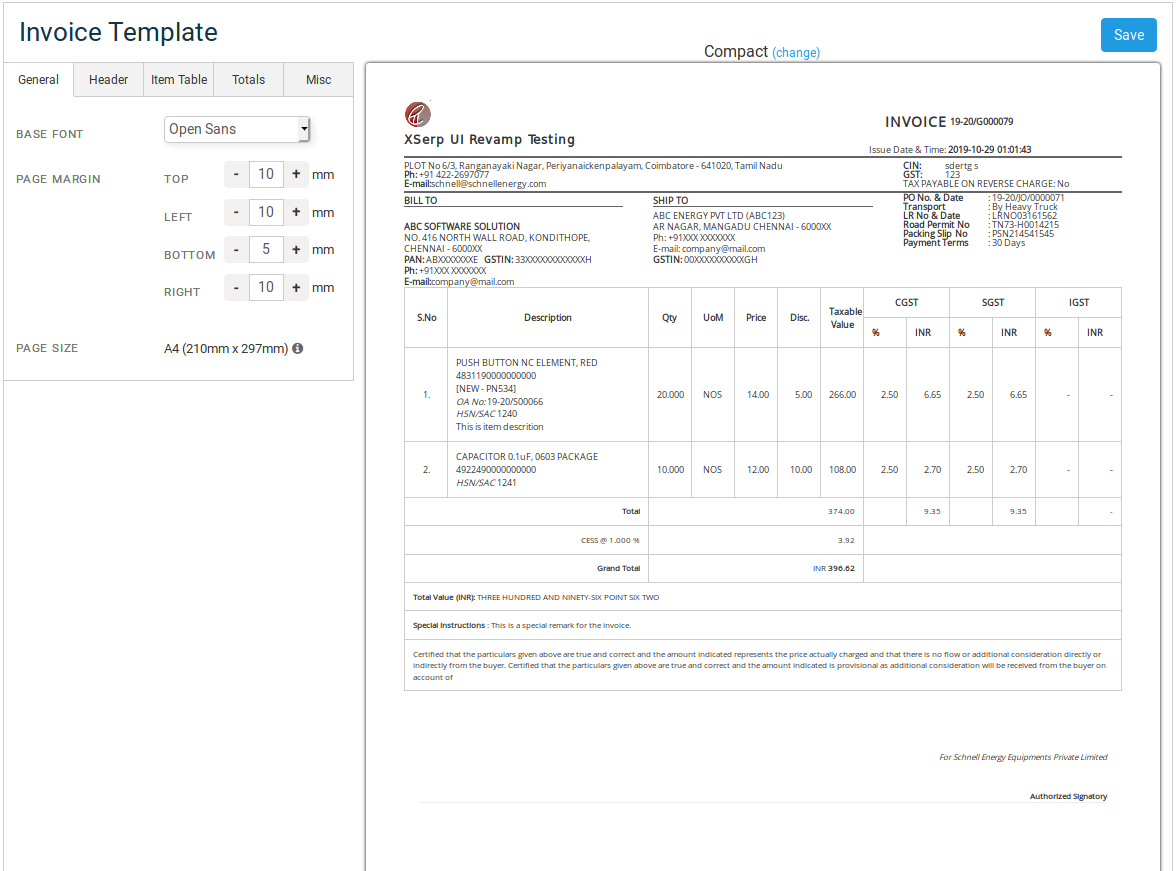 Configuration
Preview (HTML)
Configuration section provides the user with options to configure data & labels that can be part of the printed document. The section also provides minor formatting options like font families & sizes, table-column-widths, margins & page-sizes (in future).
The preview section will reflect all configuration changes immediately as HTML mock-up, which will be a close representation of PDF documents that will be generated as Invoices.
Find below a screen-capture of all configurations & their reflection in preview.
1. Change Template
2. General Config
3. Header Config
4. Item Table Config
5. Totals Config
6. Miscellaneous Config
Limitations: Only two templates for A4 page-size & Portrait orientation are available.
Enhancements
Invoice PDF Regenerate
Objective: To enable regenerating Invoice PDFs to reflect any changes made in the Invoice Template Configuration.

Feature: A button 'Regenerate' will be available next to the Reject button in the Invoice Document Preview pop-up. Clicking on this button will regenerate the PDF afresh, taking into consideration any data or configuration changes done after Invoice PDF generation.
In the mobile app too, the Invoice download link will have an additional prompt that asks if the User wants to regenerate the PDF.
Registration Enhancement
Objective: To reduce the number of steps involved in New Enterprise Registration & to make the process more secure.
Feature: So far, on registration, a User will be asked to verify their mail-id, then they will be directed login with a system-generated password sent via the verification mail, upon which the user will be redirected to Change Password utility. This 3-step process is now reduced into a 2-step one. Now the password is collected at the time of registration itself & then directed to verify the registration via a tokenized mail, where the verification link will directly take the user to the login screen. Also the aesthetics of themail has been enhanced, inconsistent with the Web Application.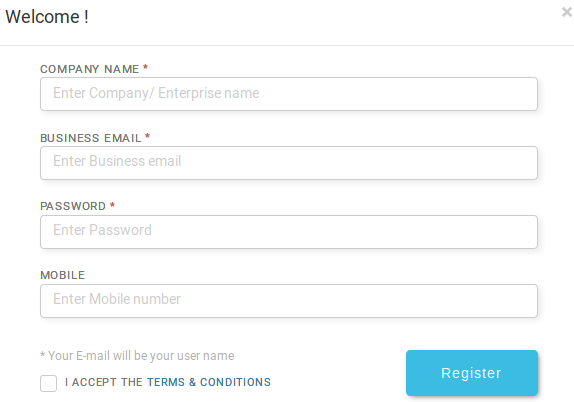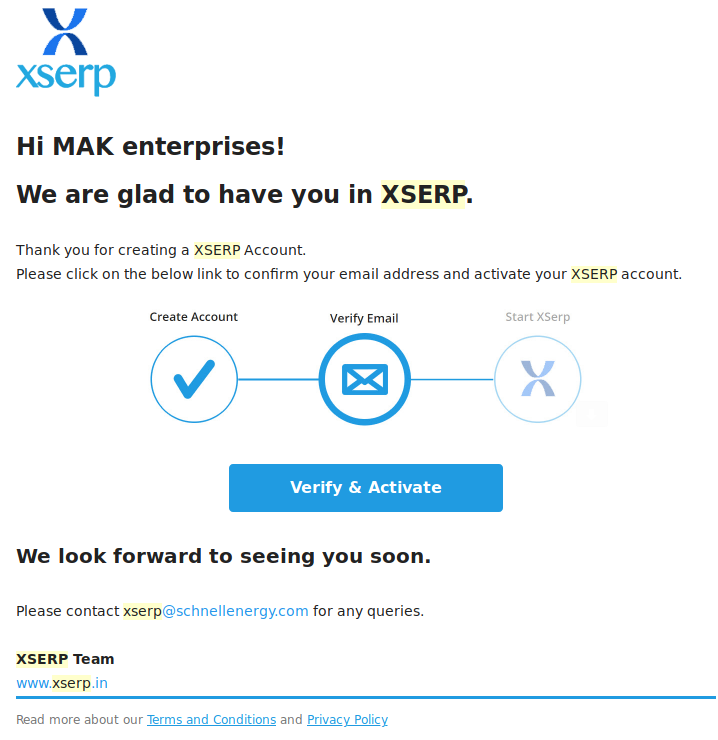 Bugs Fixed
Total Bugs fixed: 7
| Bug ID | Summary | Priority | Criticality |
| --- | --- | --- | --- |
| 6939 | [Po custom report] – New column needed for closing stock qty of material | Normal | normal |
| 6830 | [GRN] – Rejection remarks not saved and not displayed in the pdf | High | major |
| 6748 | Empty PDF page displayed while session time out. | Normal | major |
| 6774 | In Issue,while Session out Max issue field displays"Undefined" | Normal | major |
| 6574 | [ICD] – Page keeps loading when GRN ICD returned with 0 note value | Low | normal |
| 6869 | [GRN] – no action takes place when GRN number clicked after session timeout | Normal | minor |
| 7189 | No action takes place when bulk imported data through excel after session timeout | Low | minor |
Known Issues and Planned Changes that will be delivered in subsequent releases shall be found here.