Enhancement
                                                                                                                                                                                                                                                                                                         Mar 28, 2020
xserp now has a Face site
Objective: To organize information about the web-application & to provide a forum for Client interaction that is demanded of any Enterprise-level application.
Feature: A face-site with all helpful & informative links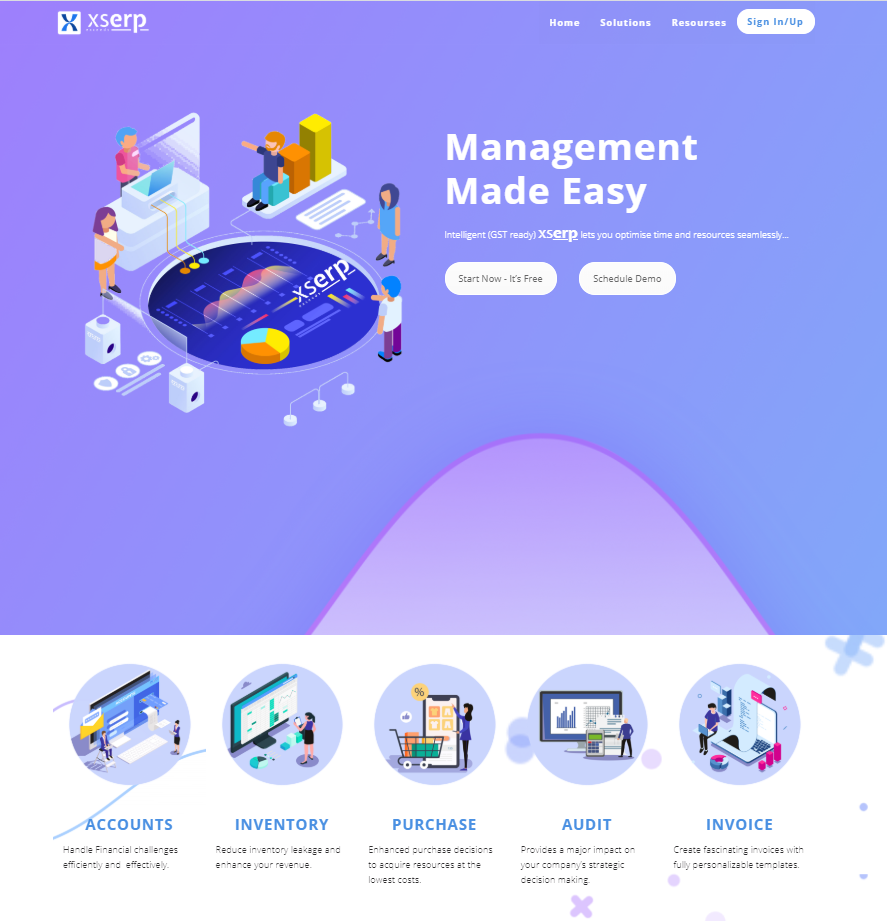 Limitation: Support Documentation is not yet adequate. It will be added in due course.
Intuitive User On-boarding experience
Objective: To provide an informative & intuitive way to enable Users to get on-board with the application.
Feature: The Registration process has been replaced from being mundane forms to Wizards plus elegant & intuitive.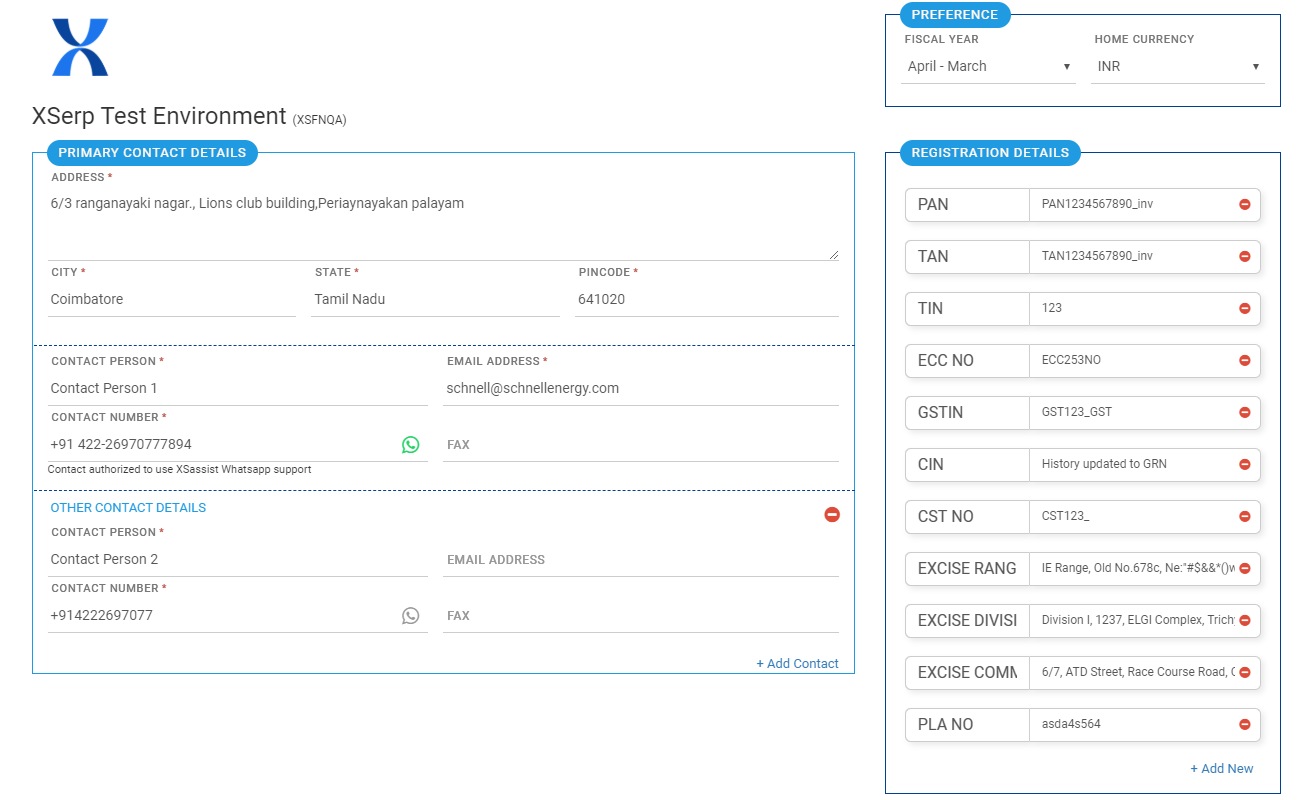 All feature Preferences are collected in this conversation, through simple & intuitive response prompts.
The conversation  with a pictorial overview of the System setup.
All other initial actions are done through a continuation of the Wizard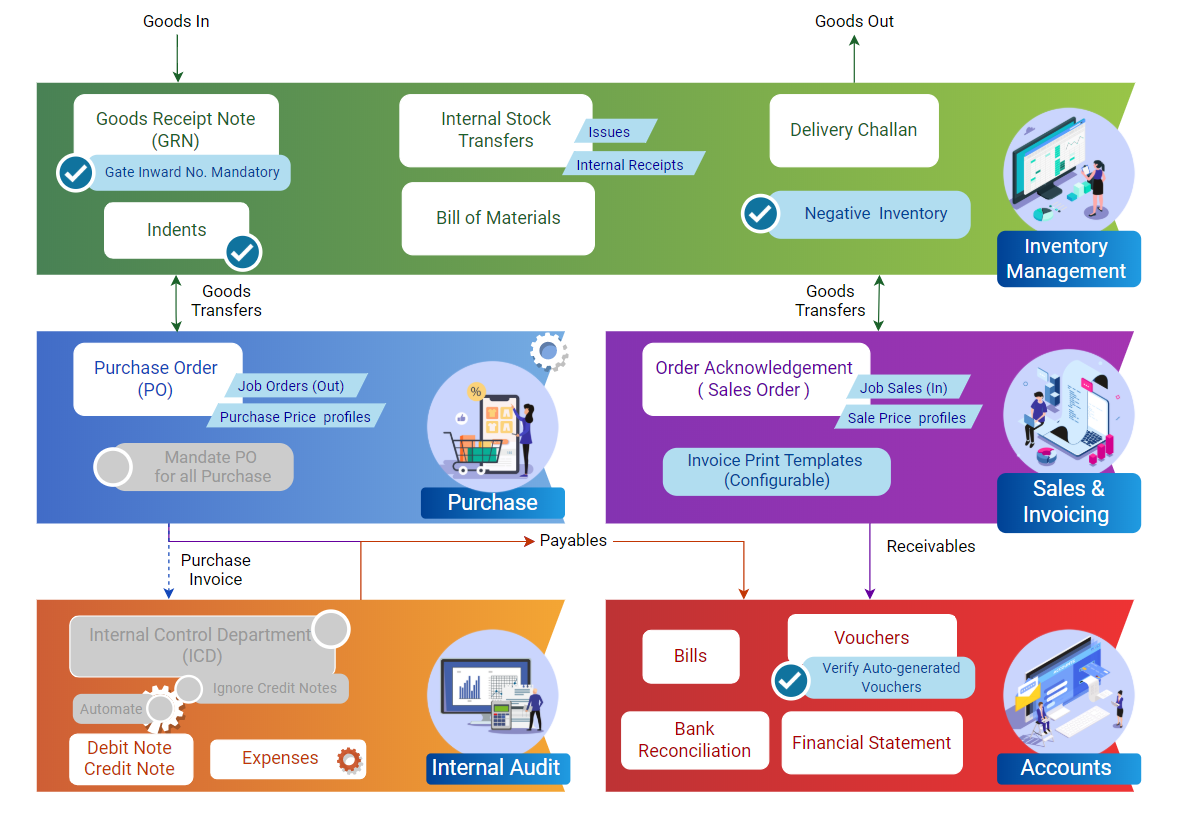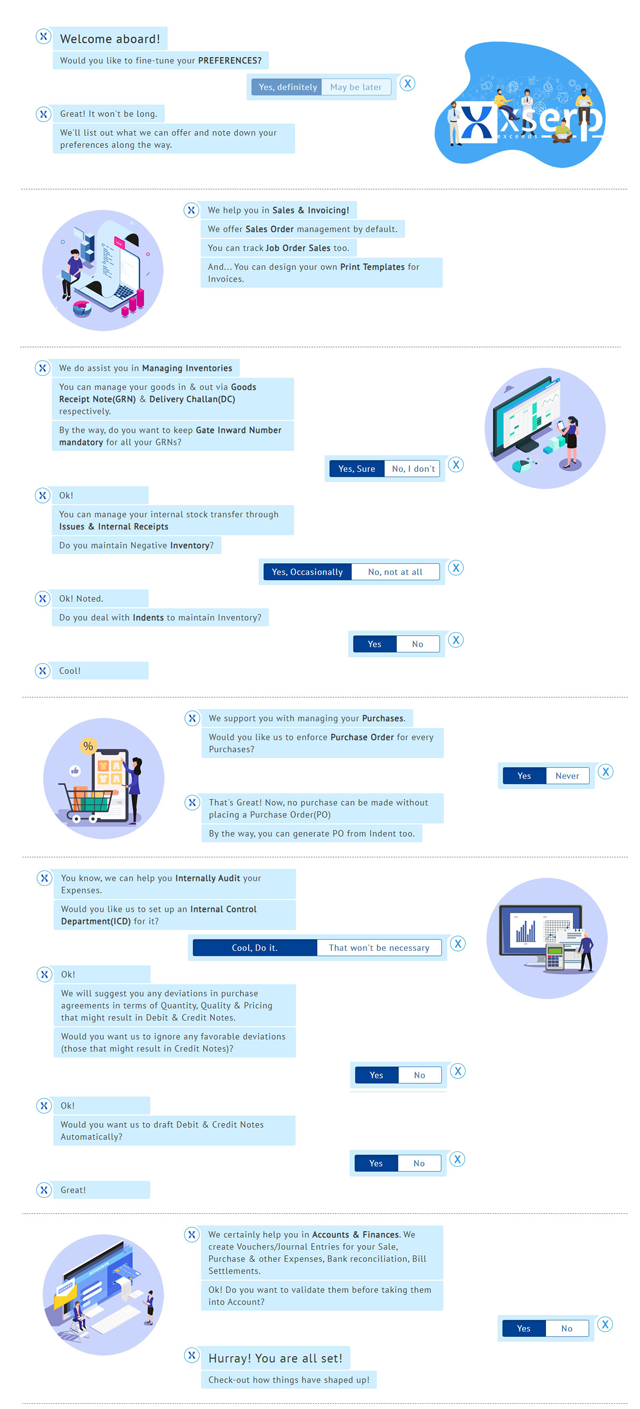 Configurations – Improved & Re-organized
Objective: To simplify & to better organize the Configurations elements. This completes the user onboarding experience.
Feature:
The enterprise profile page has been changed to present the profile info & feature preferences in a presentable & intuitive manner.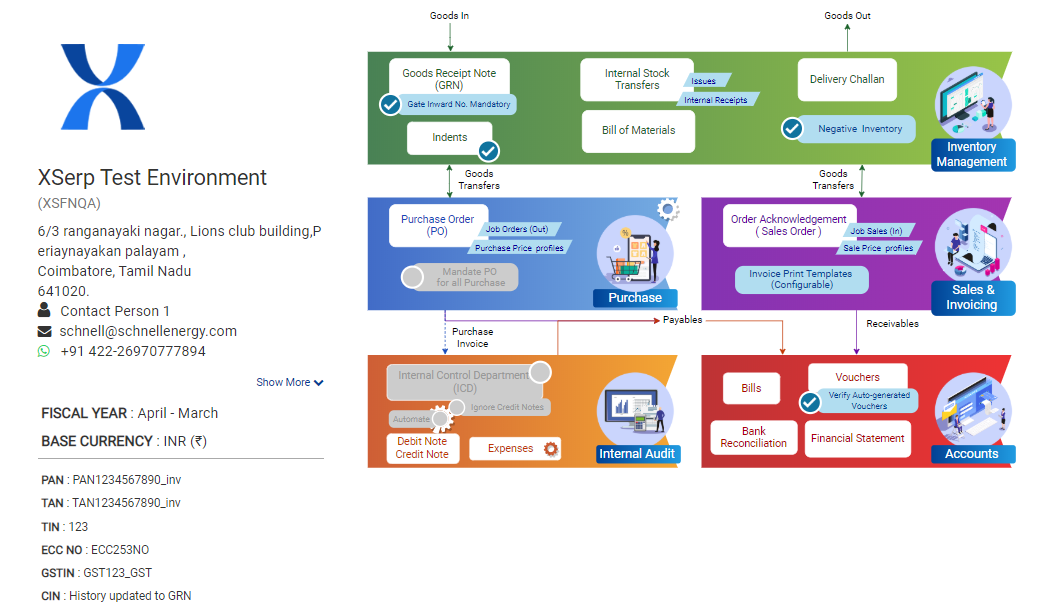 Other module specific features have been moved to separate menus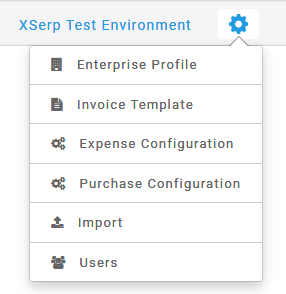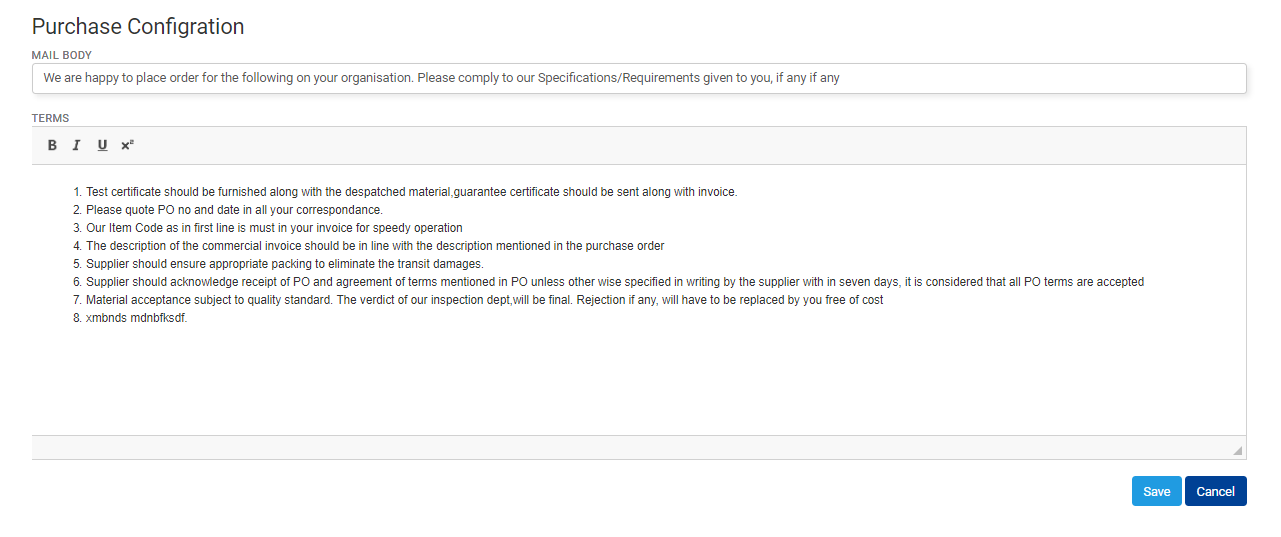 Contacts – Now Enterprise can profile more than one contact. Such contacts can be individually authorized to  with the xsassist Whatsapp account for support.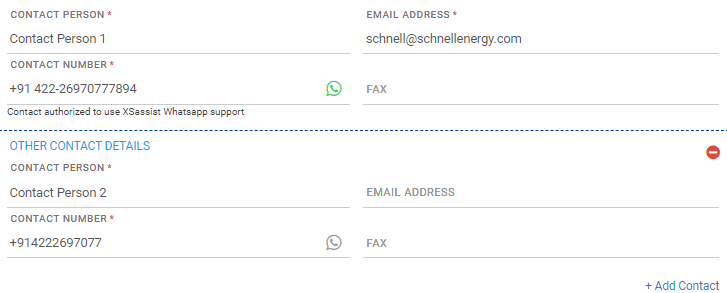 Registration Details – has now been made configurable, instead of a fixed set of details, allowed to be profiled earlier. These details will be configured for print in respective Template configurations.
Thus it can be seen that the current release is to make the Application cater to as wide an Audience as possible.
Bugs Fixes – No significant bugs were fixed in this release
Known Issues and Planned Changes that will be delivered in subsequent releases shall be found here.